Recipe
Almond breads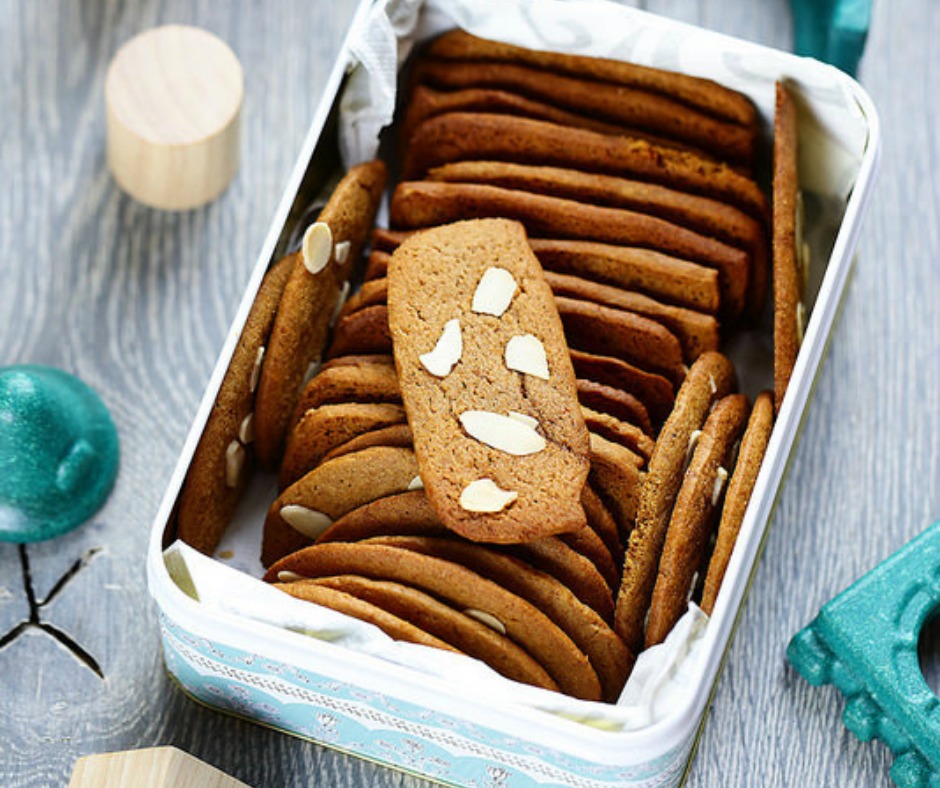 Ingredients
200G OF FLOUR
140G BROWN SUGAR COUPLET KCC
2,5G OF BAKING SODA
85G OF BUTTER
1 EGG
80G OF ALMONDS (UNTRIMMED)
Preparation
1

Whisk the flour, brown sugar and baking soda together. 

2

Add the melted butter and knead for 3 minutes on low speed

3

Add the beaten egg and knead for 2 minutes at low speed (the dough should be well blended).

4

Add the whole almonds and knead for 30 seconds on low speed.

5

Shape the dough into a sausage, place it in a plastic film and give it a rectangular shape (or other final size of the cookie).

6

Put the dough in the freezer for 4 hours.

7

Cut the frozen dough into thin slices using a slicer, place them on a tray covered with baking paper. 

8

Bake in a hot oven at a temperature of 180°C for 10 minutes.

9

Let them cool completely before removing them from the baking tray.