DECORATING POWDER
Decorating powders that are sugar-based (Icing PLUS) or dextrose-based (Decosnow) are coated with fat and resistant to moist and fried foods. They are the perfect choice for sprinkling on baked goods, confectionary and desserts.
Decorating powders also come in a version that does not contain palm oil!
Range
Icing sugar PLUS

Sugar base

Palm free icing sugar PLUS

Sugar base

Rapeseed, shea and other fat on demand

Decosnow

Dextrose base

Palm free decosnow

Dextrose base

Rapeseed, shea and other fat on demand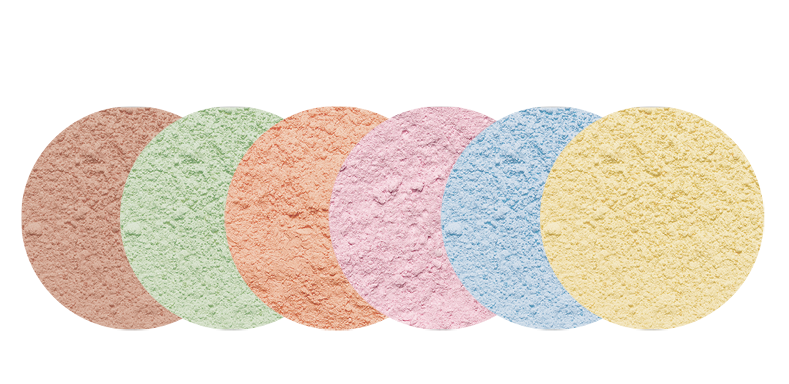 Decorating powders are also available in color!
Features & Benefits
Icing sugar PLUS: sugar base  
Freeze-thaw

stable

.

High fineness of the sucrose microcrystals (average 11 μm).

Additive free and natural product of superior quality.

 Moisture resistant thanks to the coating.
Decosnow : dextrose base
Freeze-thaw stable and moisture resistant.

Suitable for fatty products.

Coated in 100% hydrogenated and non-hydrogenated fat.

Adds a touch of freshness and lightness to your products.

Free flowing or powder form.
Quality
Our decorating powder has the following certifications:
The products are guaranteed GMO-Free.
Packaging
10 kgBags

Colored icing sugar PLUS
Palm free icing sugar PLUS
Colored decosnow
Palm free decosnow

25 kgBags

All decosnow
All icing sugars PLUS
Interested by our products?