Recipe
Chouquettes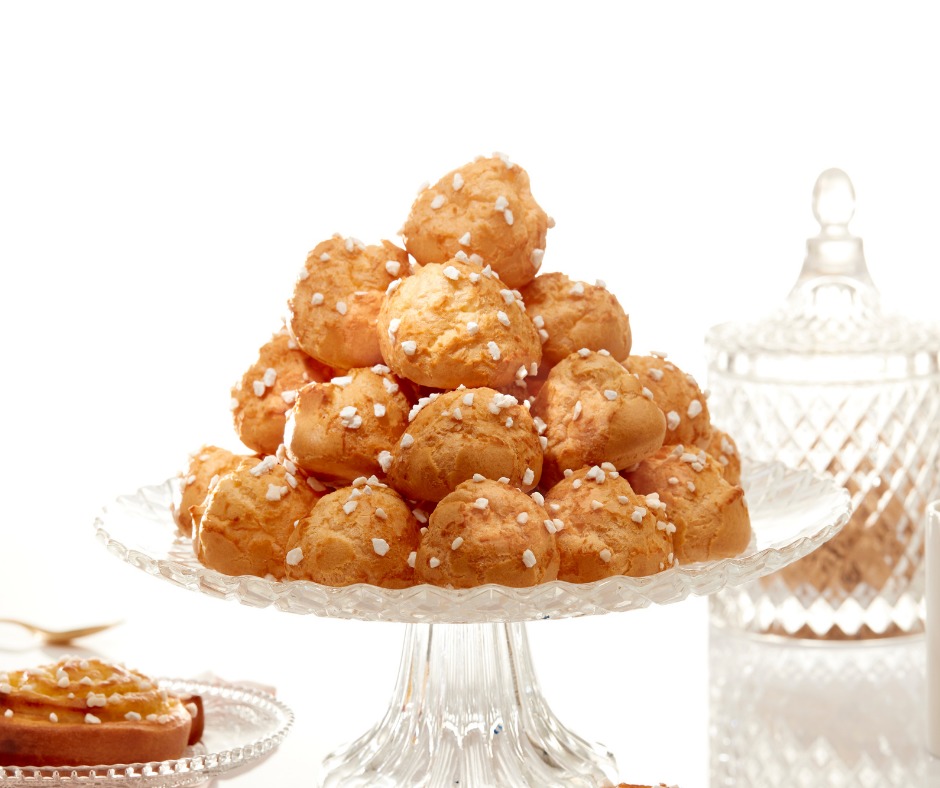 Ingredients
300g warm water
100g of soft butter
175g of flour
10g of caster sugar
3g of salt
3g baking powder
15g vanilla sugar
3 eggs
N20 pearl sugar
Du sucre perlé N20
Preparation
1

Preheat the oven to 200°C

2

Melt the butter with the water in a saucepan until it boils.

3

Remove from the heat, add the flour to the mixture in one go. Then add the salt and the yeast.

4

Mix vigorously with a spatula until the dough does not stick anymore. 

5

Then add the sugar and 1 egg, mix vigorously. Repeat with the other 2 eggs.

6

Form small choux with a piping bag.

7

Sprinkle with pearl sugar, lightly press the sugar in.

8

Bake for 20 minutes.