Recipe
Craquelin (Belgian sugar bread)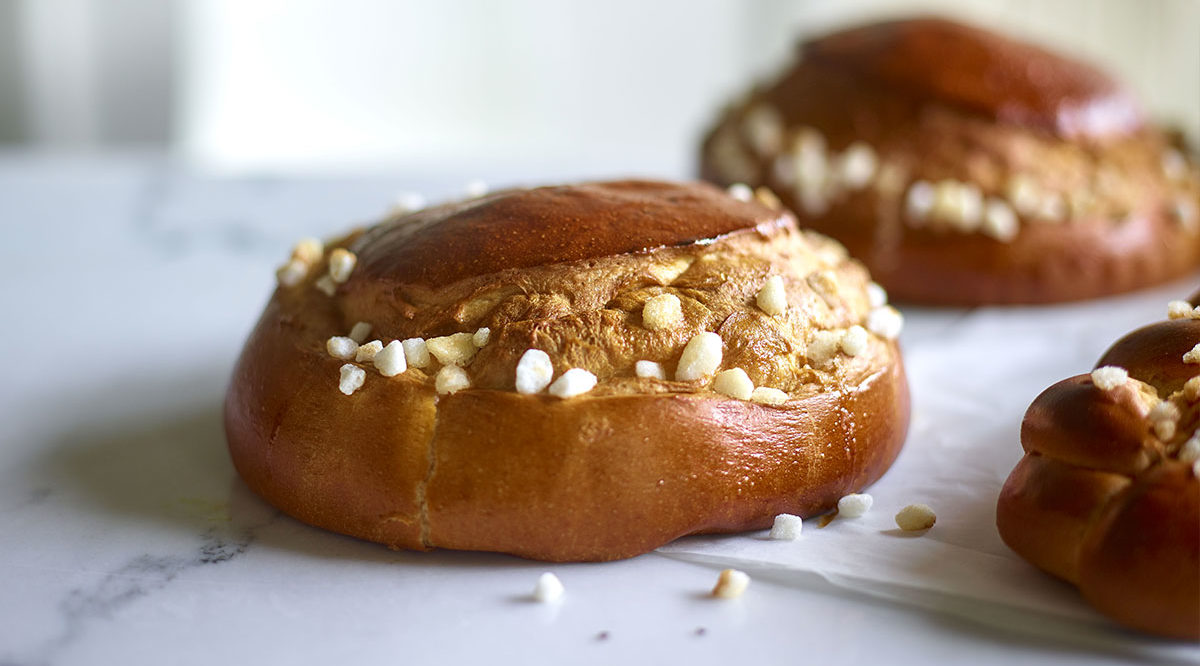 Ingredients
1000g of flour
300g of C40 nib sugar
200g of fat (butter)
70g of fresh yeast
80g of crystallised sugar
15g of salt
4.5 dl of milk
2 eggs, around 120g
Egg wash
C40 nib sugar for decoration
Preparation
1

Knead in a spiral kneader for 5 minutes in speed one and then 6 minutes in speed two.

2

Temperature of the dough 25°C.

3

Leave to rest 20 minutes under cling film.

4

Weigh 4 pieces of 150g, roll them in two balls and place them under cling film. This dough will be used for the envelopes.

5

Add the C40 nib sugar to the rest of the tough, mix 1 minute at low speed.

6

Divide the dough into 4 pieces of the same weight, around 400g.

7

Roll out the envelopes.

8

Shape the sweetened dough pieces.

9

Place the dough pieces on the envelopes with the closure facing up and wrap, lightly ball, taking care not to tear them.

10

Place on platters or in buttered moulds, the closure underneath.

11

Leave to rest +/- 70 minutes, 28°C, 80% humidity.

12

Brown the craquelins with the egg wash.

13

Cut them and place the nib sugar in the cuts.

14

Bake at 190°C for around 30 minutes.