Recipe
Sugar paste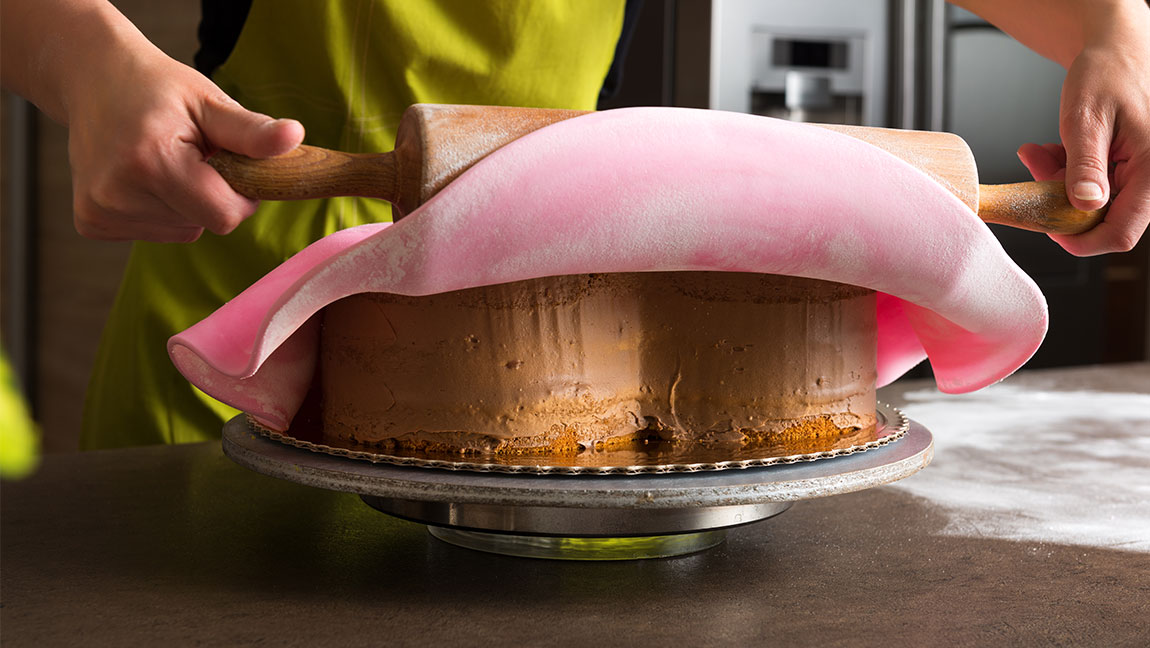 Ingredients
600gr fondant S11
300gr fondant S11 (keep separately)
15gr gelatin
45gr water
125gr melted fat (Shea)
105gr glucose syrup
15gr glycerin
(5gr vanilla)
Preparation
1

Mix gelatin with water at 50°C and add the melted fat. The fat has to have a temperature of approximately 80°C (in microwave 7 minutes at 600W).

2

Add the glucose and glycerin. Mix it all and heat at a temperature of about 90°C (in microwave for 2 minutes and 30 seconds at 600W).

3

Knead together with 600gr S11 in powder form and 5gr vanilla for 1 minute on low speed and 1 minute on high speed.

4

Add the 300gr remaining S11 in powder form and knead 2 minutes at low speed and 3 minutes at high speed.

5

Use fondant S11 to roll the fondant out.

6

Warm the dough for later use in the microwave during 2 minutes at 300W and knead it.