Recipe
White truffles with salted Macadamia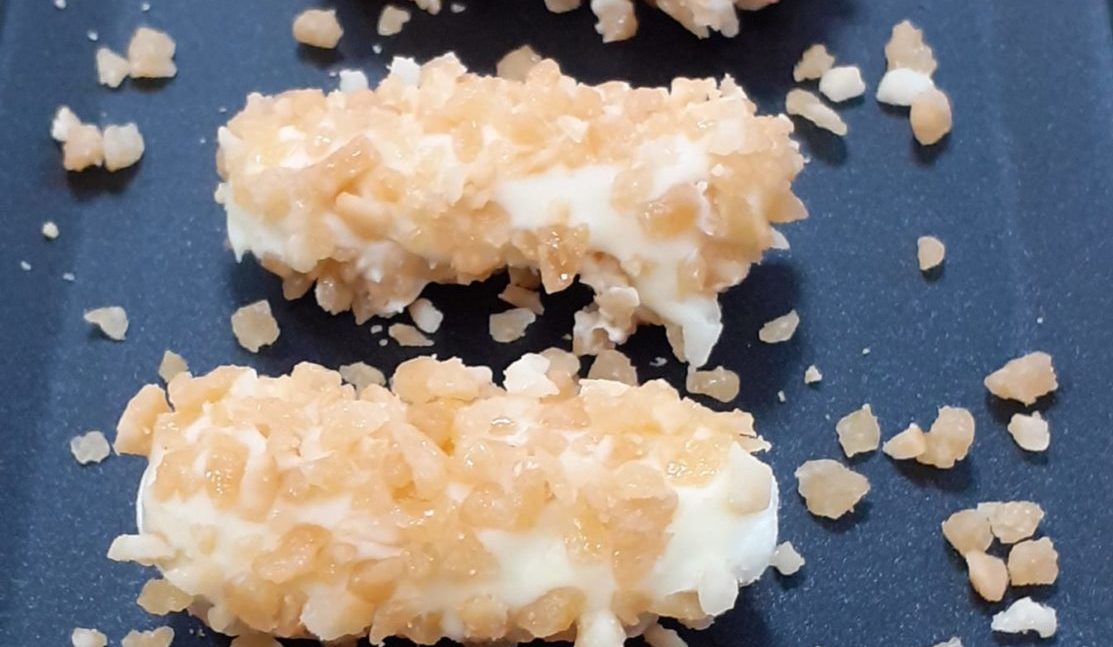 Ingredients
400g Fondant powder 11 or 17
500g Butter
300g Tempered white chocolate
1,2g Vanillin or other vanilla
For decoration :
Salted macadamia bresilienne
Tempered white chocolate
Preparation
1

Work the butter to soften it.

2

Add the fondant powder, the vanillin and blend until you get an homogeneous mass.

3

Add the tempered chocolate and mix.

4

Model at convenience and refrigerate until next day.

5

After cooling , coat with white chocolate.

6

Roll the truffles in the salted macadamia Bresilienne and put them in the fridge.